Having successfully wrapped other chrome trims inside the car with textured carbon fibre effect vinyl, I decided to attempt the steering wheel trims. The most important preparation task when removing any airbag is to disconnect the battery before you begin to avoid accidental discharge.
Once the battery had been disconnected and the residual charge had drained away, I began to remove the airbag, which was pretty easy but at the same time a tad fiddly. (See YouTube or MX-5 Workshop Manual for more details.)
Once the airbag was safely removed and placed out of harm's way, I began to remove the first of the chrome surrounds, which took a little coaxing but eventually worked lose so I could remove it.
The next task was a little more tricky; separating the chrome trims from the steering wheel controls. After carefully studying the clips, lugs and screws that held the parts together I was able to remove them.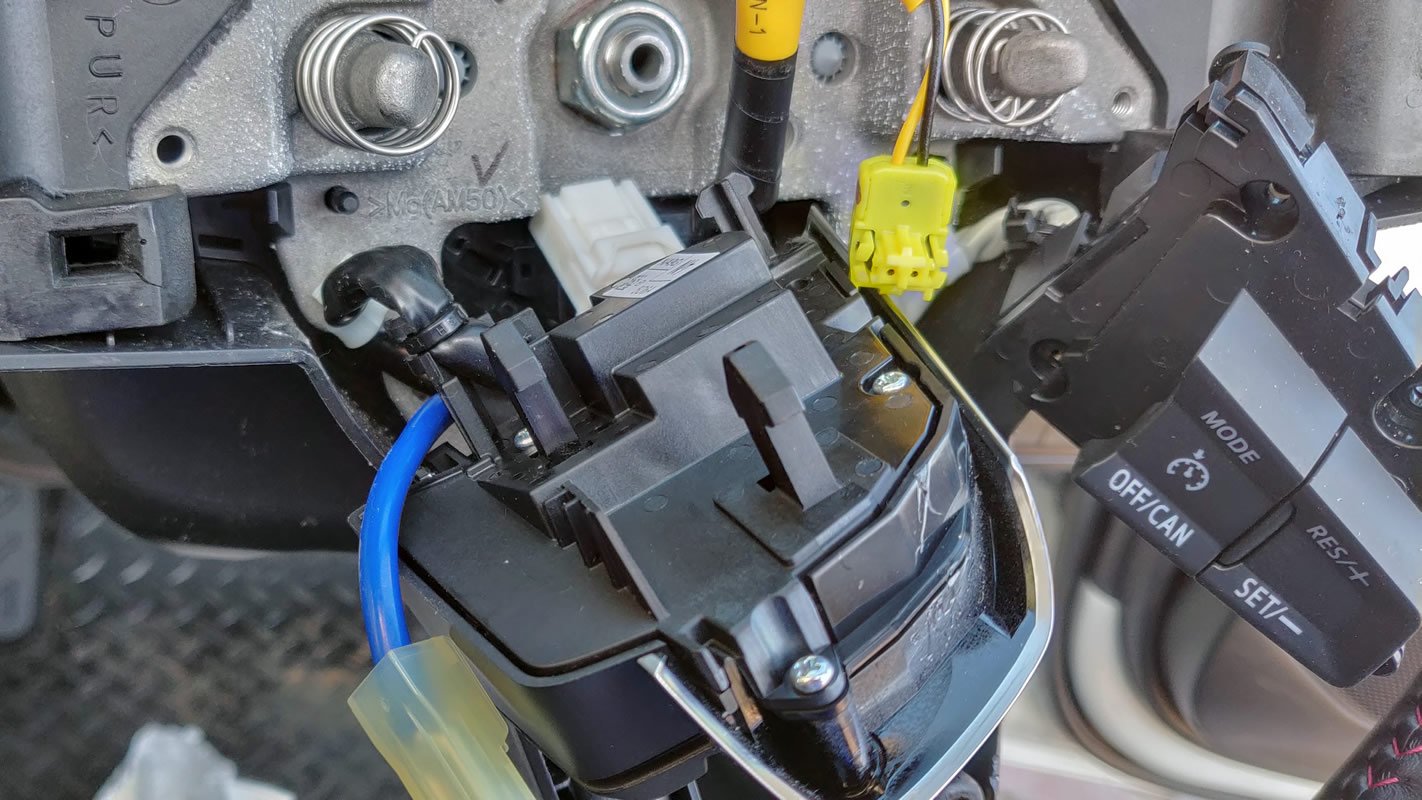 I began the wrapping process with the small control covers, which was tricky because I needed to cut the vinyl just enough to fold it through the centre without exposing any gaps in the covering. A little heat to make the thick textured vinyl more pliable helped tremendously.
After a thorough cleaning, I completed the wrapping process with the larger chrome surround. The wrap needed warming slightly to make it more pliable allowing me to navigate the complex angles. On the reverse side, I sealed some of the cut edges with a little contact adhesive.
Re-assembling the steering wheel was pretty straight forward; it took a little time and care to make sure the parts went back correctly without damaging the covering. I think the end result is great and completely changes the overall look of the steering wheel.
Back to Upgrades