Having chosen a colour scheme of red and black to complement the white pearlescent paint which sparkles wonderfully in the sunlight, I knew I needed other red accents on the exterior of the car to complement the wing mirrors.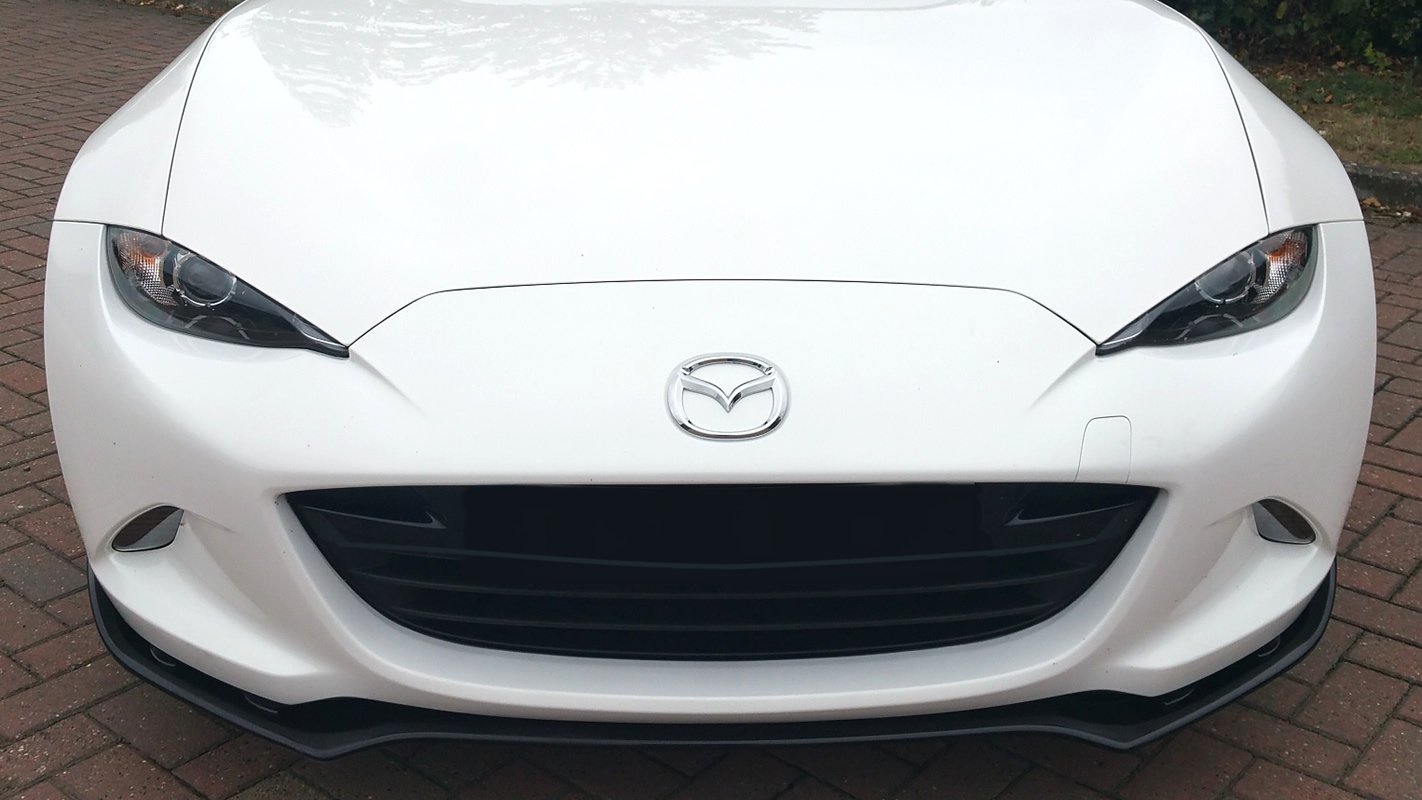 I'd already discovered the light surrounds on a Pinterest feed and thought they'd look great on my car. Out-of-the-box, the light surrounds are supplied in several different finishes. Knowing I was going to wrap them, I opted for a gloss black finish because I hoped it would provide the best surface to stick the vinyl to.
After a thorough clean, wrapping the light surrounds wasn't too tricky because they don't have many sharp angles. On the underside at the pointed ends, I used a little contact adhesive to increase the strength of the bond. Once that was completely dry I covered the cut edges with clear Gorilla repair tape to help reduce water ingress and hopefully promote the longevity of the wrap.
Not being sure how to attach them to the car, I contacted Maxton Design who suggested I use a contact adhesive like "No Nails" to secure them to the bodywork. In any other situation, I'd have agreed but I really didn't like the idea of using No Nails on my car, because it seemed a bit irreversible. Instead, I opted for some Gorilla double-sided mounting tape, which has been amazing. To help me position the surround in place after peeling the double-sided tape, I stuck the surround to two pieces of the vinyl's waxed backing paper. Knowing I wouldn't get a second attempt and the surrounds had to be evenly spaced and level, the backing paper proved very effective. After positioning the surround I could gently remove the backing paper one piece at a time, which gave me enough time for adjustments before the Gorilla tape bonded to the paintwork.
I agree the light surrounds are one of those Marmite type things, you're either a fan or you're not. I've watched people who didn't know I was the owner display one reaction or the other when they saw the light surrounds.
The final finishing touch was to remove the number plate and wrap the section of grille behind it in red, to add a connection between the running light surrounds.
Back to Upgrades