Updating the Mazda Infotainment System may seem like a task for your local Mada Dealer, but it is surprisingly simple. There's also the reassurance of a well tested and easy to follow process, to walk you through the steps required to perform the update.
Having said that my day job is in software development, so I'm all too aware of the issues that could be caused if the update failed and the system became unrecoverable. My nerves were misplaced due to the level of detail in the PDF guide.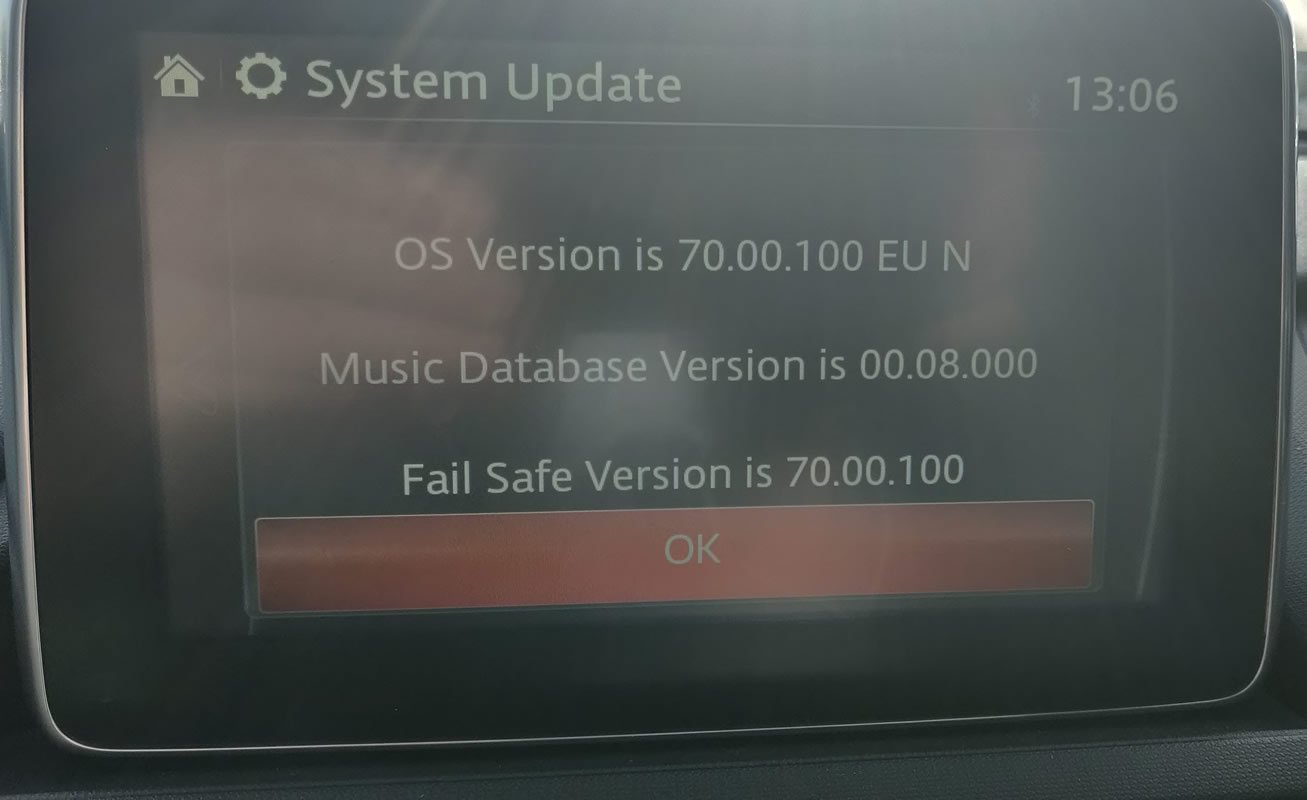 My Mx-5 had already been fitted with the Android Auto / Apple Carplay hardware back in 2019. I took advantage of an upgrade offer Mazda had at the time, so this time around the upgrade was purely software-related. Before I began my software version was 70.00.100 and the newest version available was 70.00.367 - which I could upgrade to in a single step.
(If your MX-5 isn't on version 70, you'll need to perform the additional steps to upgrade to a newer version before applying the latest update. You'll also need to upgrade the physical hardware, which can be bought online or from your local dealer.)
Once the update is in progress, you'll see a message on screen advising how far through the update is and crucially that you need to depress the brake or clutch pedal every 20 minutes. I strongly recommend you set a timer for 15 minutes and press the pedal more regularly. This is to prevent the system from going into sleep mode due to lack of use. Should this happen you could end in an unhappy place, which is why I felt the need to highlight it here.
After approx 40 minutes, the update was installed and the success message was displayed. No matter how many times I apply a software update to systems I'm working on, I'm always relieved to know it was successful.
All that remained was to follow the final few steps in the PDF guide and then verify the reported software version had changed to 70.00.367 as expected.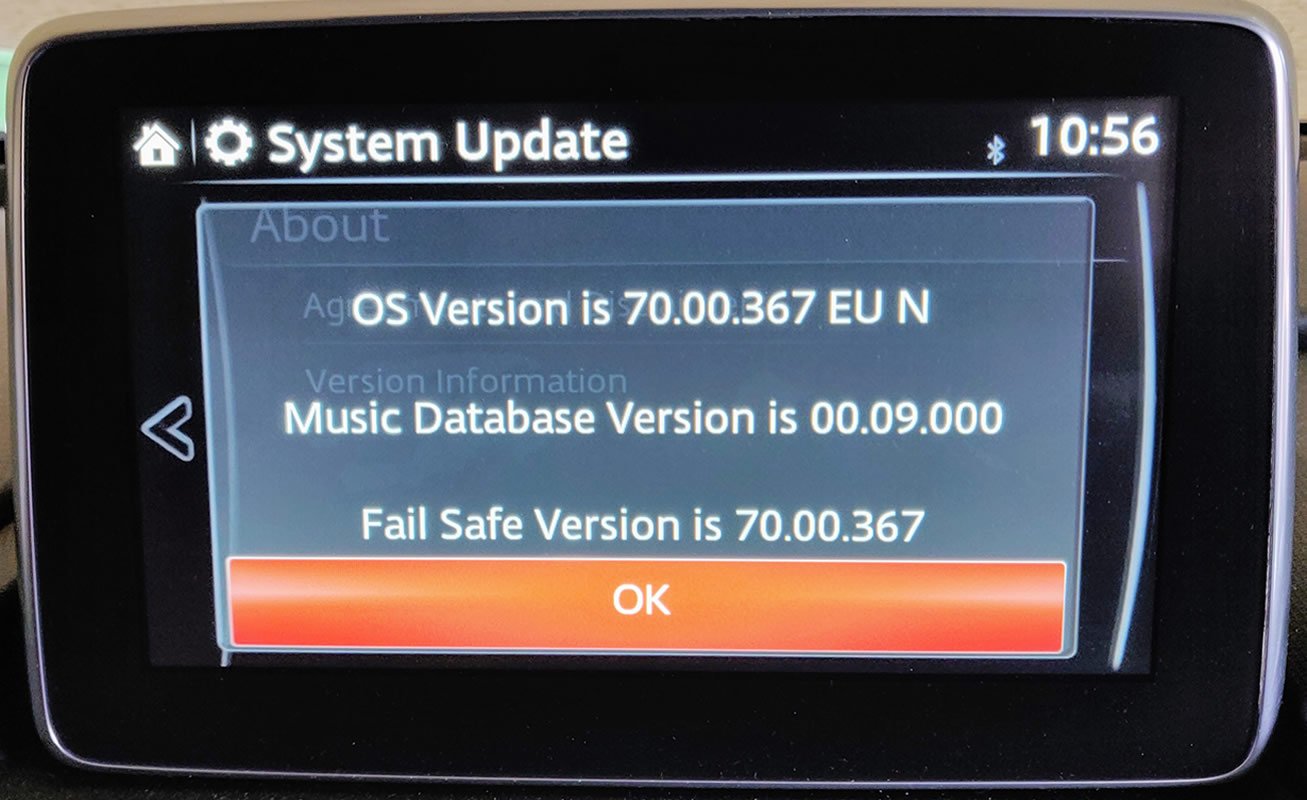 Some of the updates in this version won't be seen onscreen as they were improvements and bug fixes to the existing software. Aside from updates to Android Auto and Apple Carplay, I'm expecting minor changes to the user interface rather than a whole new look and feel. The image below shows the newly installed version of Android Auto, let's hope we have lots of opportunities for top-down motoring to spot other things contained in this update!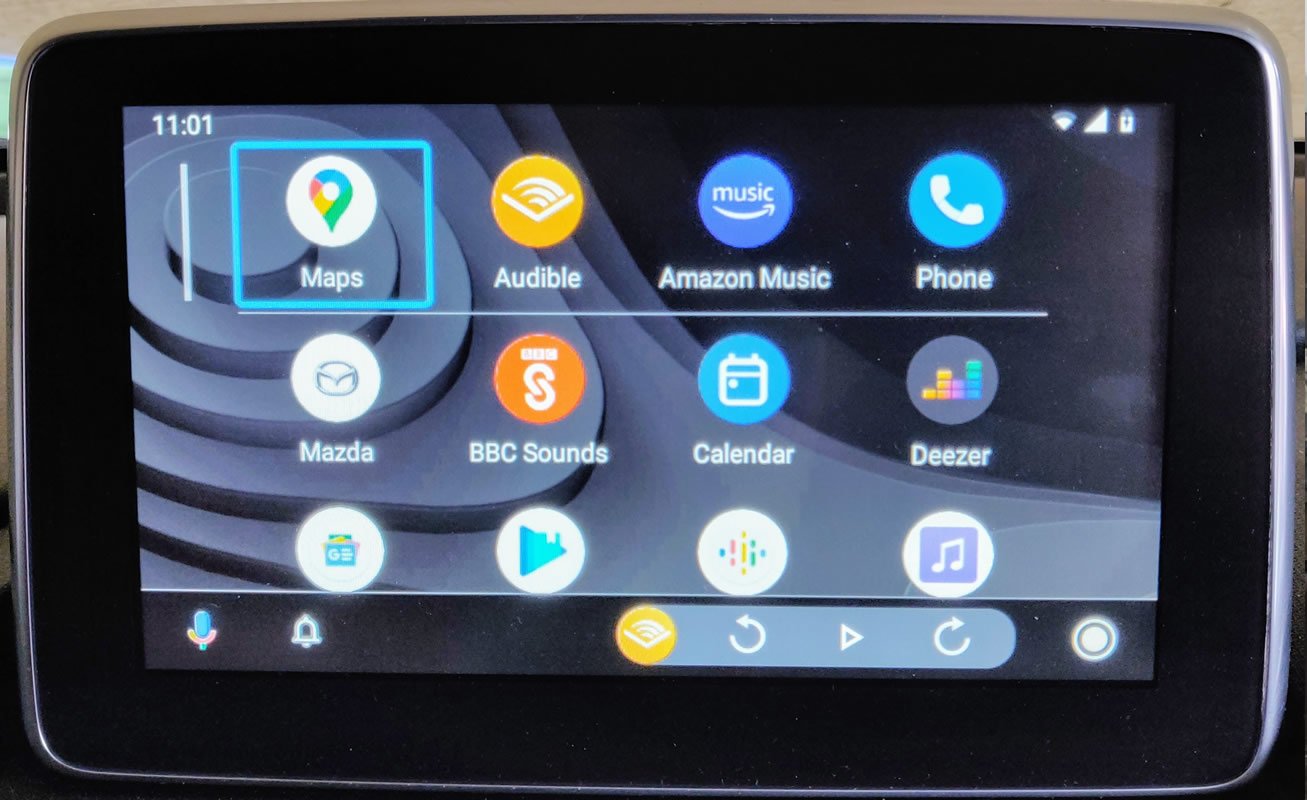 Back to Upgrades